Over 50 Years of Scholarship, Sisterhood, and Service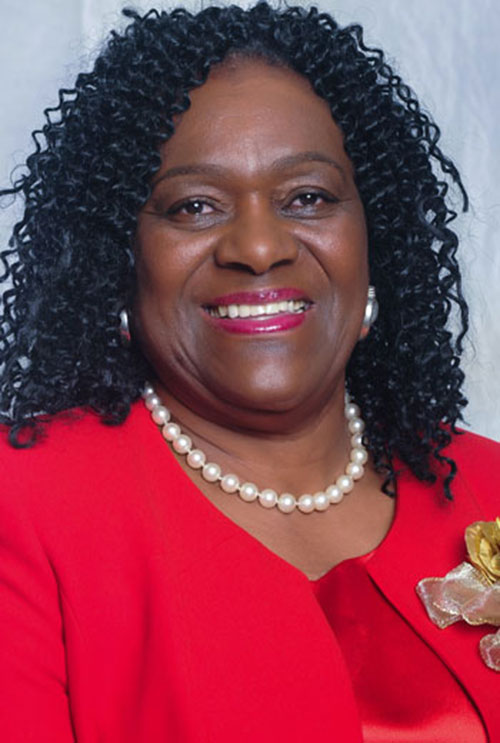 PRESIDENT'S MESSAGE
Welcome to the website of the Los Angeles South Bay Alumnae Chapter of Delta Sigma Theta Sorority, Inc., also known as the "Flagship of the Farwest." Los Angeles South Bay Alumnae Chapter was chartered August 28,1966 in Gardena, CA, by the 13th National President, Geraldine P. Woods with seventeen distinguished women who saw a need to have a chapter in the South Bay and the South Central areas of Los Angeles after the Watts riot. More than 54 years later we pride ourselves by following the footsteps of our charter members and remain in the forefront of action as a voice for the community.
I, along with members of this chapter are excited that you stopped by to visit our website. For Delta sorors this website is intended to provide useful information, basic tools and resources for the business of our sorority. For others, it is intended to provide you with information about the programs, community service projects, and events that we implement and sponsor.
Our chapter is very proud of the partnerships we have with the City of Carson, Gardena, Compton and other surrounding cities within our service area. We have and continue to partner with Compton College, California State University, Dominguez Hills and numerous other organizations throughout the South Bay area of Los Angeles. Some programs include getting out to vote, feeding the homeless, Handbags of Hope for women who are victims of domestic violence and providing supportive services to women and children escaping domestic violence. We strive to work closely with both middle schools and high schools through the Delta Academy and GEMS Programs designed for the youth to achieve academically. The Delta Academy and GEMS Programs 2020-2021 applications are now posted in the Programs section of this website. Invite others to visit our website for more information about our programs.
Los Angeles South Bay members are totally committed to the five-point programmatic thrust of our sorority and the vision of our twenty-two (22) Founders. They are:
Economic Development,
Educational Development,
International Awareness
Involvement, Physical and Mental Health
Political Awareness and Involvement.
Our chapter's history has been a rich one in the Farwest Region. Members in our chapter serve on local, regional, and national levels of Delta Sigma Theta Sorority, Inc. as well as serve in elected and appointed positions in local and state government positions. Our theme for 2020-2021 is Delta: One Voice, One Vision, One Mission.
I hope you enjoy your visit to our home "online". Please feel free to contact us via web.
Dr. Essie French Preston,
Chapter President
Focused on "Sisterhood, Service, and Scholarship"